Please make sure your posts meet
our guidelines
, the abridged of which are as follows:
Tag your entries.

Tag question posts as "search".

Place your secondary previews behind an LJ-cut.

Do not link to a friends-locked community or entry with expiration dates.

Do not use previews larger than 350px wide.
You have one free try to post your entry correctly; a second attempt with errors will earn you a strike. Three strikes will result in your posting access being revoked.
If you have any questions, please comment
here
, or PM
hermintage
, who is, in fact, still around.
NATURE GRUNGE ICON TEXTURES
Click here to Download
Please credit to
creativehangout
or
spiritcoda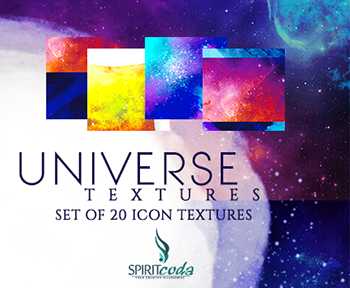 Click here to download
Please credit if using
spiritcoda
or
creativehangout
creativehangout
Universe set of 20 icon size textures..